Our History
United Savings Bank's first seeds were planted on May 29th, 1912 when the Southwestern Businessman's Building & Loan Association opened its doors in South Philadelphia. Eleven years later, on August 17th, 1923, it would become Albert Lawrence Building & Loan Association with its home office at 21st & Wharton.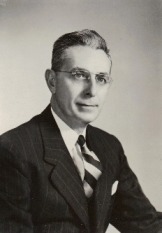 In 1946 the Building & Loan converted to a Savings & Loan and stayed that way for several decades, under former Presidents, John P. Stuhltrager, Edward S. Lawrence, Jr and Walter L. Craig, Jr. It was during these years that the small Savings & Loan wrote thousands of mortgages in the community, enjoyed steady growth and paid consistent dividends to account holders.
Branch growth was equally as important with the Main office, at 1510 Packer Avenue, opening its doors on March 30, 1962. An additional location was added at South 10th Street upon the purchase of the Italian Workingmen Savings & Loan on July 1, 1970.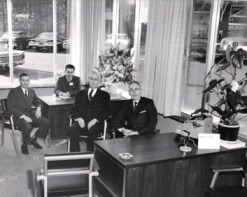 Under the guidance of now Chairman, John S. Nigrelli, Sr, who started with the bank in 1959, Albert Lawrence achieved unprecedented growth during the 1970's and 1980's, being named one of the 10 strongest S&L's in the nation by then, national publication Parade Magazine.
Mr. Nigrelli's years of leadership, knowledge, and experience were never more evident than during these trying times, when most S&L's across the country were failing. Elected President of the bank in 1977, Mr. Nigrelli also oversaw the bank's first expansion into Delaware County, its rise to a 5 Star rated institution, as well as its final change in name to United Savings Bank.
Through all the years of our profitability and growth there has been one common thread...steady leadership. Since the 1950's we have had only five Presidents, John P. Stuhltrager, Edward S. Lawrence, Jr, Walter L. Craig, Jr, John S. Nigrelli, Sr and most recent in 2006, John Nigrelli, Jr.
With over twenty years at the bank under his belt, John Nigrelli, Jr continues the tradition of steady leadership at United Savings Bank, and with the opening of our Media branch in 2007, a commitment to expand our footprint and bring community banking to you and your neighbors.
We will never stop being Your Community Bank!